Flashback: Federer Leans On French Fans To Survive Del Potro
The latter stages of Roger Federer's run at 2009 Roland Garros remain perhaps the most nerve-racking of his career. Rafael Nadal had thwarted his Paris hopes in the previous four years, including the 2006-2008 finals. But after the Spaniard suffered a shocking fourth-round defeat to Robin Soderling, Federer became the favourite to lift his maiden crown at this event and complete a Career Grand Slam.
"When I walk on the streets or go for dinner, everybody is like, 'This is your year! You've got to do it!'" Federer said. "They're screaming from their scooters and out of the car. They even get out at the red lights and want me to sign an autograph or take a picture."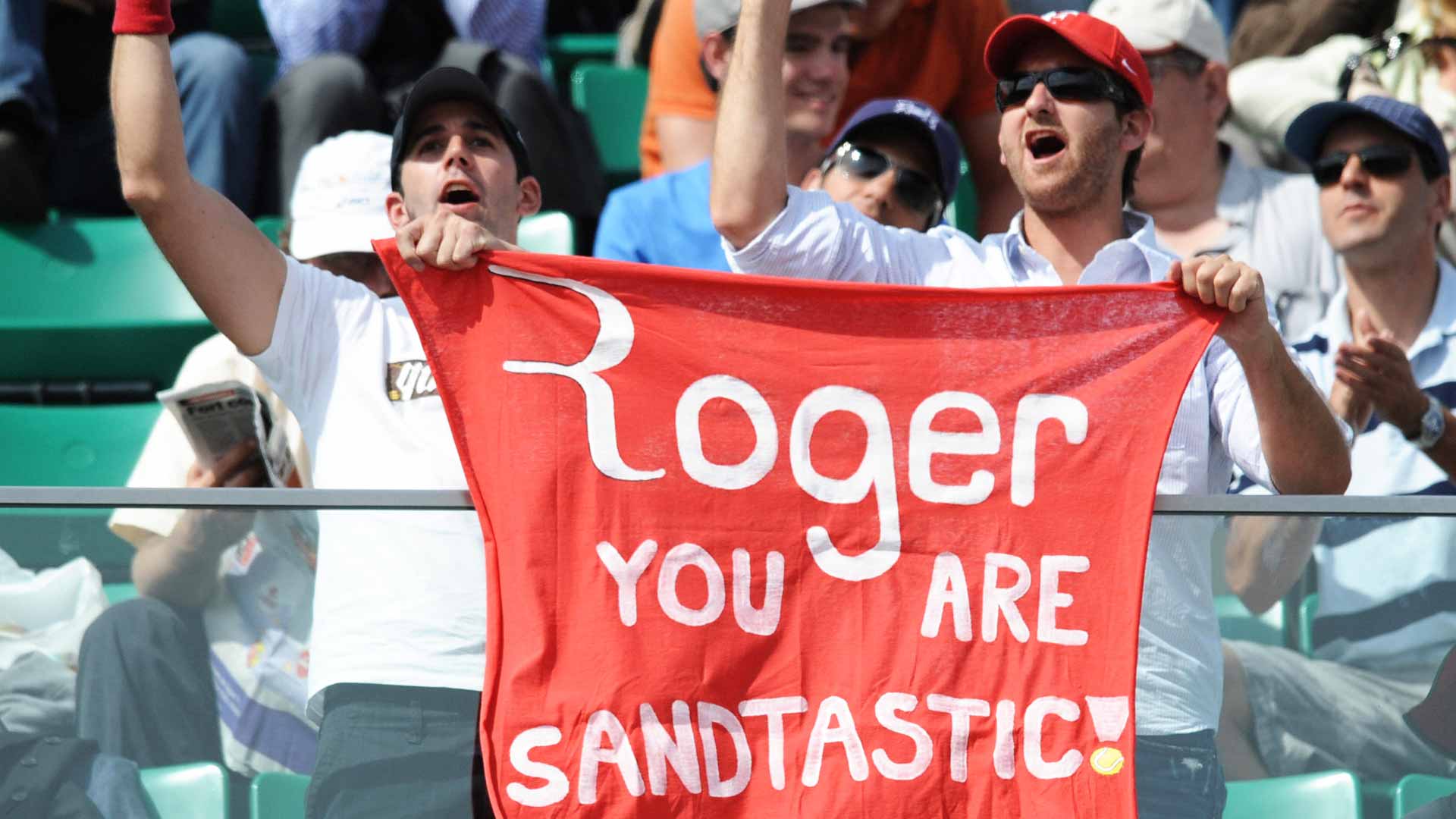 Meanwhile, his semi-final opponent, Juan Martin del Potro, was playing without any pressure. The 20-year-old Argentine, then No. 5 in the FedEx ATP Rankings, powered into his first Grand Slam semi-final with fearless baseline play that revolved around swinging freely off his forehand wing.
Del Potro grabbed a two-sets-to-one lead by taking control of their baseline rallies and landing a high percentage of first serves, while a nervy Federer struggled to find the range on his shots. But the Swiss regrouped by using more spins and angles to throw off his opponent. He also leaned on his drop shot and forced del Potro to move forward in positions that he wasn't comfortable with.
The Argentine had been a popular player throughout the fortnight, but the crowd was firmly on Federer's side for their clash. With nearly everyone inside Court Philippe Chatrier urging him on, the Swiss fought back to score a 3-6, 7-6(2), 2-6, 6-1, 6-4 victory.
"I can't remember a five-set match I've played that was so moving," Federer said. "They wanted me to do something magical… When I needed the support of the French crowd, they were here with me [and] supporting me."
Federer cruised past Soderling in the final and became only the third man in the Open Era to achieve a Career Grand Slam. Del Potro would soon have his day, though. Three months later, he defeated five-time defending US Open champion Federer in a five-set thriller to clinch his maiden Grand Slam crown.